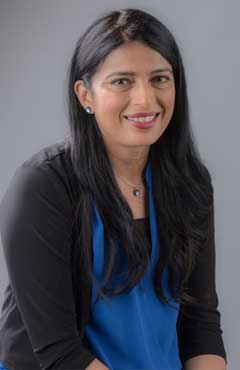 Surekha Collur, M.D., F.R.C.S.
To schedule an appointment with Dr. Collur, please call or visit our patient portal.
Dr. Collur is a board-certified Ophthalmologist with fellowship training in Glaucoma. She is not only adept at traditional no stitch cataract surgery but has experience with Femtosecond Laser Assisted Cataract surgery both Catalys and Lensx. She offers an array of premium lens implants such as Multifoal IOLs, Crystalens and Toric lens implants carefully choosing with the patient what is most appropriate for them. She is proficient in all aspects of glaucoma management including medical management, Minimally Invasive Glaucoma surgery (MIGS) such as Selective Laser Trabeculoplaty, iStent implant, Endocyclophotocoagulation and glaucoma surgical procedures such as Trabeculectomy and Tube shunts and Valves. She offers laser vision correction both PRK and bladeless LASIK. She performs upper lid Blepharoplasty for droopy upper eyelids. Having laser equipment in office allows minor laser procedures for glaucoma to be performed quickly and efficiently in office. She trained in Ophthalmology at the prestigious All India Institute of medical Sciences in New Delhi.  She then went on to be a Fellow of Royal College of Surgeons, Edinburgh. She performed Ophthalmic surgery at Royal Liverpool University Hospital. After relocating to this country she completed internship at Presbyterian Medical Center, an affiliate of University of Pennsylvania, residency at SUNY Brooklyn and Glaucoma fellowship at New England Medical Center. Currently she is the Clinical Assistant Professor of Ophthalmology at SUNY Downstate Medical Center. Having the experience of providing medical and surgical eye care on three continents gives her a unique perspective and confidence with new technology blended with respect for holistic approach.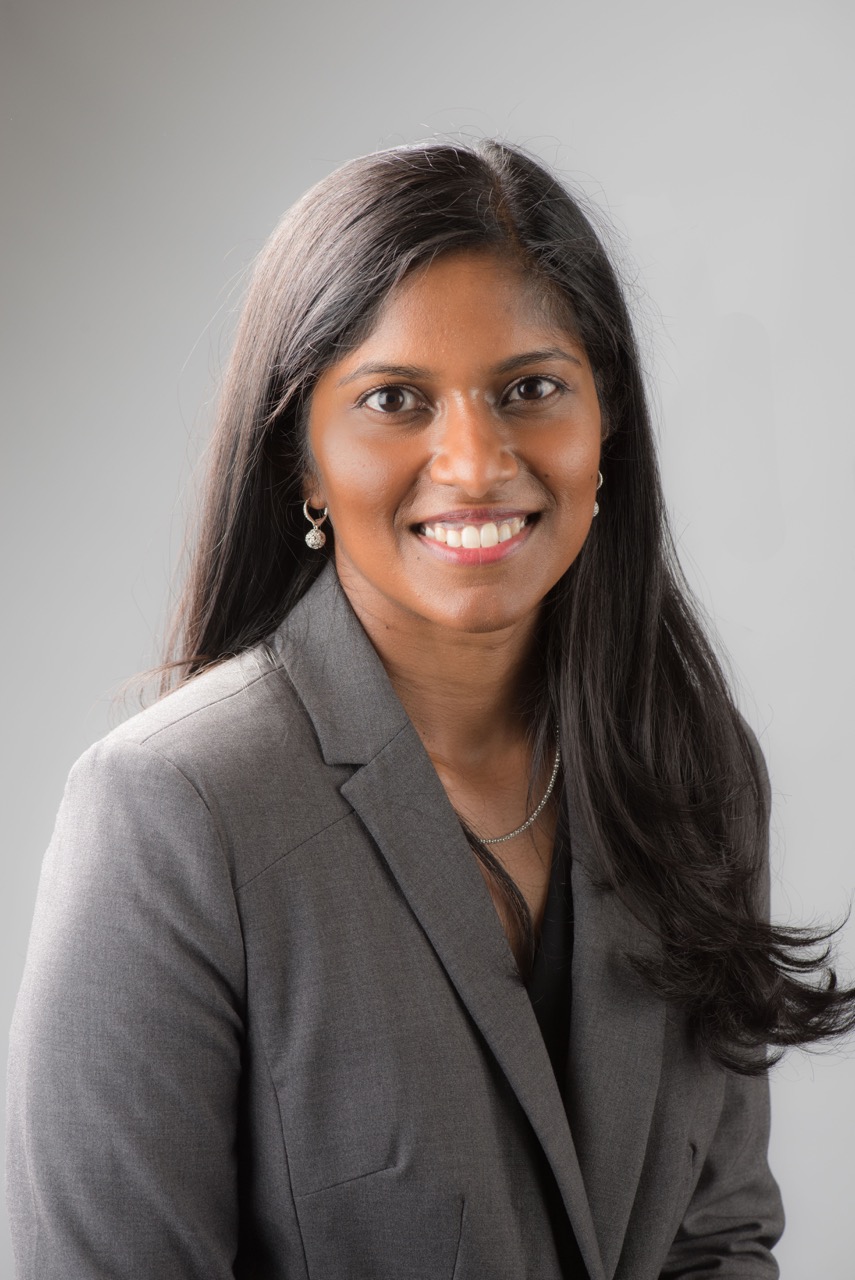 Cristin Subramaniam, M.D.
Dr. Cristin Subramaniam grew up in Plainsboro, New Jersey. She graduated from Northwestern University with a Bachelor of Arts degree in Biology and Psychology. She received her medical degree from Northwestern University's Feinberg School of Medicine. She completed an Internal Medicine Internship at the University of Pittsburgh. She then completed her Ophthalmology Residency at the Medical College of Wisconsin, where she served as Chief Resident during her final year. After graduation, she returned to New Jersey as a comprehensive ophthalmologist. Dr. Subramaniam is board-certified, and provides high quality and compassionate eye care to adults and children. Dr. Subramaniam provides treatment for patients with a wide variety of eye disorders, including dry eye syndrome and glaucoma. She utilizes the latest techniques and technology to perform cataract surgery.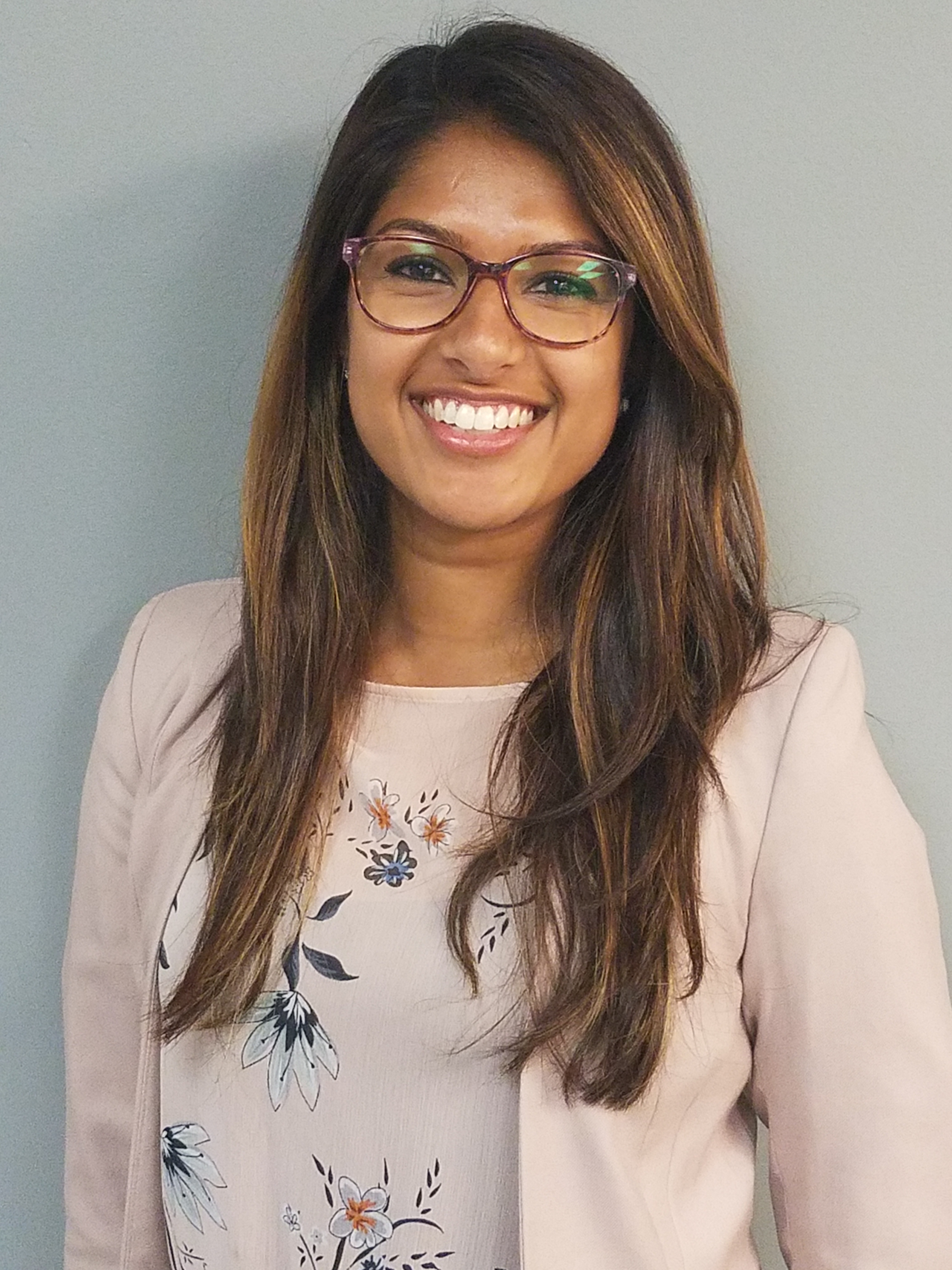 Shinjini Bose, O.D. 
Lic# 27OA00675500
Lic#27OM00143100
Dr. Shinjini Bose is a recent graduate of New England College of Optometry. Her clinical experience includes an internship at Dorchester House Health Center in Boston, where she gained experience with pediatric patients in primary eye care. During another internship at Providence VA Medical Center she treated many veterans with common eye conditions such as glaucoma, cataracts, and macular degeneration. While at NECO, Dr. Bose was Vice President of Massachusetts Society of Optometry and an active leader in the Private Practice Club. She also participated in the vision screening program "Opening Eyes" at the NJ Special Olympic Games. Her passion for optometry started during her time at Boston University where she graduated with a Bachelor's degree in human physiology and a minor in public health. Dr. Bose is currently a member of the American Optometric Association and the New Jersey Society of Optometric Physicians.
Dr. Bose takes great pleasure in making sure her patients are well cared for, and truly enjoys creating relationships with patients while providing comprehensive eye examinations. Outside the office she enjoys traveling, trying new cuisines, and practicing yoga.