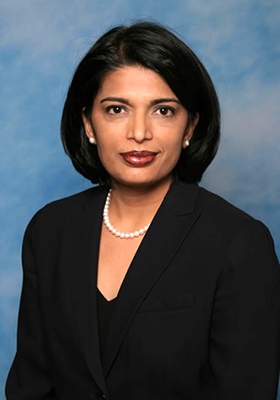 All too often, faced with treating many disease conditions, trying to navigate various treatment options and protocols, it is easy to forget that there is a human being, a patient behind all this….
At Bayshore Ophthalmology we believe that in order to achieve excellence one does not have to compromise on compassion. We treat the patient, not just the disease. We strive to attend to each patient based on their medical needs are and do not provide a cookie cutter approach where protocols matter more than the patient. At every visit you see the same doctors and staff members.
Dr Collur has had extensive training and exposure to Ophthalmology having worked in three different continents, in a variety of health care systems. She is an excellent surgeon and physician trained in state of the art procedures and service. Her well trained staff complements her.